Went down to Boston to pick up my nephew in the Z and bring him up to my brother's for Thanksgiving break. He is very excited about the car and was thrilled that I was willing to come down and give him a ride home.
His roommates were very interested in Zoe, one was a Bimmer guy who actually thought the M3 could outrun a Z. I set him straight, ahhhh educating the youth of our country.
My nephew's cool ride home got even better when once we got out of the city and all that traffic I pulled off the highway and handed him the keys and let him drive Zoe the last 30 miles to his house. He's hooked...
Here are a few banner shots of Fred, my nephew, and some of his college buddies down at Wentworth Institute. Need to get on the board with some points...
My Nephew Fred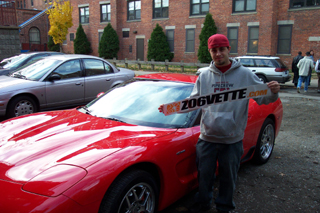 Fred and a few of his roommates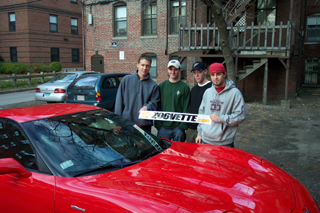 Zoe all by herself