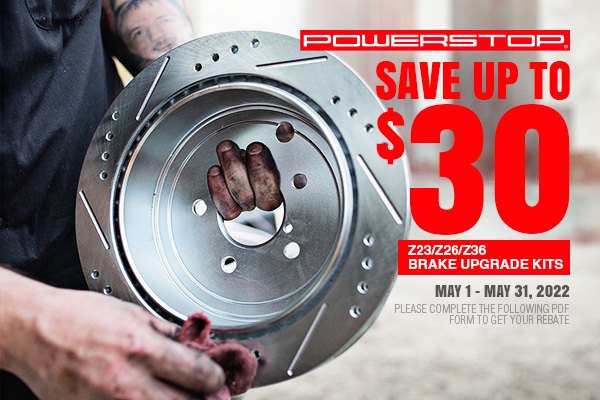 If your Chevy Corvette is built for superior performance, make sure your brake system can keep up with it. Performance parts put a greater demand on your brakes. By upgrading from stock to performance brake parts, you'll get a brake system with unparalleled durability guaranteed to resist fading and deterioration much better than stock brake parts. If you want ultra-resistant brake pads that provide superior friction force, PowerStop has you covered.
Its carbon-fiber ceramic brake pads are designed as an upgrade over stock brakes to reduce brake dust buildup and eliminate noise on muscle cars. These brake pads are made with a low-dust ceramic formula, infused with carbon fiber to strengthen the compound and provide the extreme stopping power your vehicle deserves.
Start saving now with the new PowerStop rebate! Choose PowerStop products at CARiD and save up to $30! This offer runs between May 1st and May 31st, 2022. Please fill in the
PDF form
to get your rebate.
Power Stop® - Z26 Extreme Street Performance Carbon-Fiber Ceramic Brake Pads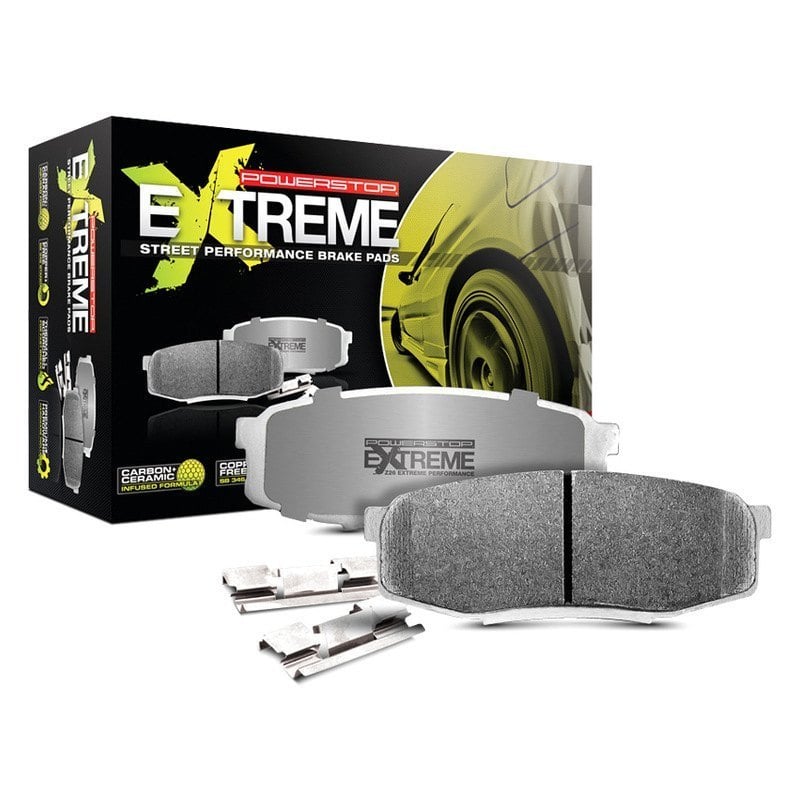 Power Stop® - 1-Click Street Warrior Z26 Drilled and Slotted Brake Kit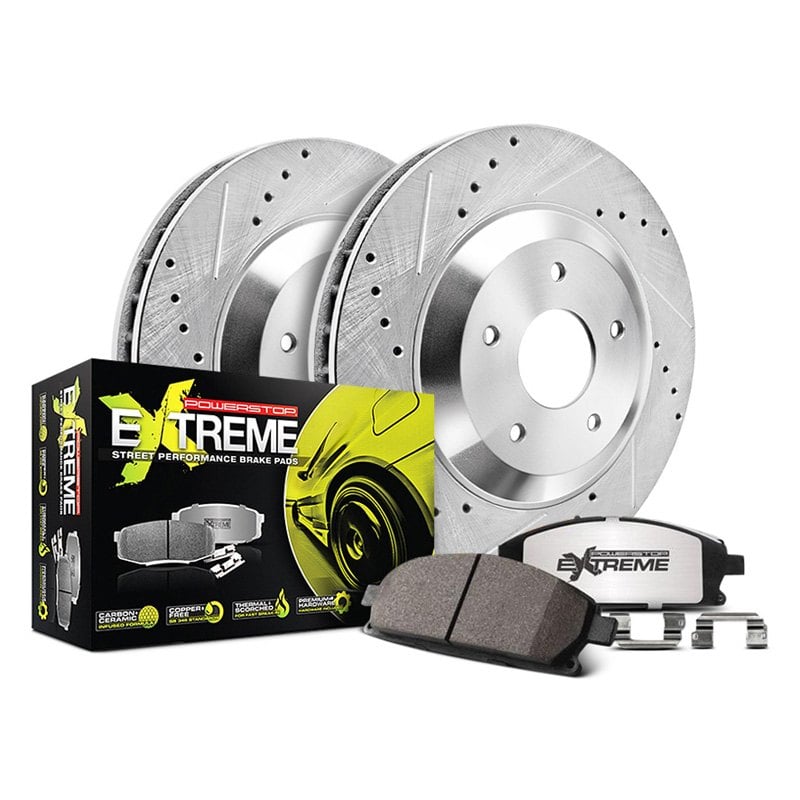 Power Stop® - Track Day Brake Pads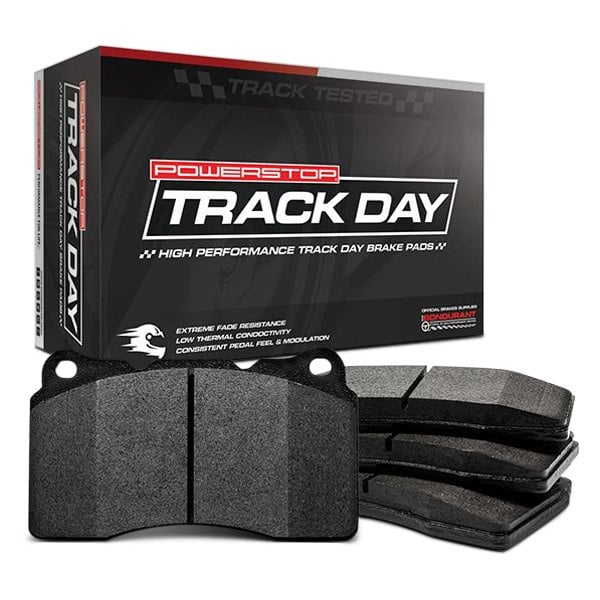 ​